Okondo
Wellbeing
Okondo
Wellbeing
Somatic Coaching Programmes
Welcome to Okondo WellBeing, we offer a range of tailored Programmes, Workshops, and Holistic Retreats, in service of your Being Well.
'Somatic', from the Greek sōmatikos, soma: "living, aware, bodily person", or "of the living body".

'Somatics' , described by Thomas Hanna

Thomas Hanna, Ph.D. (1928 - 1990), applied the term Somatics in the 1970's to describe various approaches to body-mind integration which he and others were developing. He also founded 'Somatics Magazine: Journal of the Mind-Body Arts and Sciences' and The Somatics Society for those interested in this new field. as "The art and science of the inter-relational process between awareness, biological function and environment, all three factors being understood as a synergistic whole."

A fundamental principle in Somatics is that growth, change, and transformation are always possible at any age.
Listening to the Body . . .
The Okondo Method is a body-centred process. We are trained in traditional talk-based coaching methods but we've also spent years working in the world of breath, movement, and rhythm. So instead of asking you to just sit and talk, we ask you to get up and move!. You will re-discover the amazing language and culture of your own Being, and as you re-discover your own natural rhythms and movement patterns, you will experience a whole range of benefits.
"Wow, what an extraordinary afternoon. It sounds ridiculous...but breathing through your stomach, right through to your toes is totally extraordinary. Just for starters, I discovered this afternoon that I was breathing very shallowly, just from my chest. This was, it seemed to me, cutting off my flow.

Perhaps this was happening all over the place, cutting things off prematurely perhaps...Who knows that the longer term effect might be. I feel so much more grounded, calm and ready for almost anything. No stiff knees, tense shoulders or anxiety."
Catherine.
with Jane & Mudimo Okondo
SOME BENEFITS
• Being able to de-stress and relax whenever you need to.
• Dealing with life's everyday challenges.
• Addressing specific areas of wellbeing, such as: insomnia, relationship issues, panic attacks, stress, and anxiety.
• Being clear and present - enjoying the 'now', making clearer choices, finding your true self-expression.

By the way, these benefits are already available to you. We believe at heart that You Are Already OK! We just help you to find that out for yourself. Read more about how it works.
We lead regular introductory workshops where we guarantee you will get value (or your money back :)
"There are only two mistakes one can make along the road to truth; not going all the way, and not starting."
Buddha.
How it works
How it works
What is the Okondo Method?
Our experience of WellBeing is a blend of our physical, emotional and spiritual context. This method is an holistic approach, working with awareness through Breath, Movement, Rhythm, and Coaching, designed to allow you find the most appropriate route to create sustainable access to wellbeing, and has been successfully applied to issues such as:
• Finding Direction: Trusting yourself to make the right choices.
• Somatic Shock: Breathing, anxiety, panic attacks.
• Relational issues: Personal, familial, career.
• Self-Esteem, self-acceptance, and belonging: Getting that you are OK, just the way you are.
• Self-expression: Developing your expression and talents.
Our method is based on the integration of Body, Mind and Spirit - connecting to who you really are with all of your senses, skills and intuition. We often feel unwell in those areas of our life where we experience separation or isolation, from ourselves or others.
At the heart of our work is a deep 'listening' field; slowing down to escape the spin of our survival response, and bringing awareness to these areas, allows us to re-frame them and find ways to resolve previously intractable issues.
"Water is fluid, soft, and yielding. But water will wear away rock, which is rigid and cannot yield. As a rule, whatever is fluid, soft, and yielding will overcome whatever is rigid and hard. This is another paradox: what is soft is strong."
Lao Tzu
Our Programmes draw from the following range of methods and therapies:
• Integrative Breathwork.
• Mindfulness Coaching.
• Authentic Movement.
• Integrative Arts Psychotherapy.
• HealthRHYTHMS™.
• Somatic Psychology.
• Continuum Movement.
• Craniosacral Therapy.
Our introductory workshop 'Being OK!' sets the context for our core group programme 'Being Well', aimed at enabling you to apply our method and embody your access to WellBeing
"It does not matter how slow you go, as long as you don't stop."
Confucius.
Contact us to book your initial consultation (free), or jump in and book an introductory workshop .
Group programmes
Groups
We believe that lasting transformation is supported by working together in community - it is difficult to Be Well when those around you are not. Being well therefore requires engagement and exchange with the communities we live in.
Our core somatic coaching programme, 'Being Well' includes:

• An introductory workshop, complete in itself, but also setting the context for the programme.
• Four full day workshops exploring the key areas in depth; 'Breath', 'Movement', 'Rhythm', and 'Life'.
• Two intervening 'communes', group evenings for sharing, savouring good food, and providing support in community.
• Excercises and experiments to complete between workshops.
• Group, and individual, coaching calls, and a completion call.

Check our calendar of events for the available programme dates.
In the Programme, participants are given the opportunity to explore their personal concerns within a safe environment. Using somatic, creative and therapeutic practices, participants uncover and explore their "living story" which connects to the incomplete events, issues and questions in their lives.
"When the Breath wanders, the mind is unsteady, but when the Breath is still, so is the mind still."
Hatha Yoga Pradipika.
We explore through the different elements of conscious breath, movement and rhythm explorations, drawing, written and spoken dialogues, identifying the literal and metaphoric connections between body, life themes and personal stories.
In this way the 'living expression of our body' becomes the vehicle to explore the physical, emotional and mental/imaginal levels and is understood as the template for our entire life experience. It is essential that be bring awareness to how we occur to our communities, how they occur for us, and how we can communicate to cultivate a mindful essence and presence.
"There is no way to happiness, happiness is the way."
Thich Nhat Hanh.
We are also happy to work with you to create an individually tailored programme, if you wish to deal with specific issues, or have support in achieving your goals.
One 2 one programmes
One 2 one
The Okondo Method One 2 one's are a bespoke programme with Jane or Mudimo (or both of us!).
Our method is structured specifically to your requirements, either as a professional coaching series, or applied in a more therapeutic context. Whatever your professional or personal goals, the heart of the programme is conscious relationship and listening, we will work with you to create a suitable programme drawn from the key themes 'Breath, Movement, Rhythm: Life'.
"For breath is life, and if you breathe well you will live long on earth."
Sanskrit Proverb.
We work with adults of all ages, young people and couples and we work with all issues, including relationships, lack of confidence, low self-esteem, anxiety, stress, illness, depression, loss and bereavement, trauma, work and education issues, child related issues, self-development, purpose and life direction.
"When I think of my sessions with you, I think - relaxed anticipation, you create a healing space quite naturally, I think safety, softness and opening, allowing and accepting. Your feedback is intuitive and perceptive. You give me an opportunity to experience the Joy of Life."
J.D., Astrologer.
You may also wish to participate in a group event or workshop, and any of our stand-alone events or retreats can be dove-tailed into your bespoke programme as appropriate.
"Breathing is a means of awakening and maintaining full attention in order to look carefully, long, and deeply, see the nature of all things, and arrive at liberation."
©Thich Nhat Hanh - The Sutra on the Full Awareness of Breathing.
One 2 one programmes are tailored to each person and will vary between a short course of ten sessions or a longer programme of regular sessions to support a deeper transformation. Sessions are typically one to two hours long, whilst our events and retreats range from picnics on a lazy summer afternoon, to a holistic week of intensive work and play in a place of outstanding natural beauty.
Each One 2 One programme begins with an initial consultation where we talk about what you are looking for, and is an opportunity for you to choose the length and form of the programme that will best suit you.
Contact us for an initial consultation or Book a One2One session
Wellbeing Workshops
Workshops
Our introductory workshops are an opportunity to experience how we work, with each workshop targeted at different themes and areas of wellbeing. During the day you complete exercises that you can continue to practice and benefit from at home. You will also have the opportunity to ask questions about the issues you are dealing with, and find out about what else we offer. Although they are complete in and of themselves, the shorter workshops set the context for our core Programme - "Being Well".
What happens in a workshop?
During our workshops we explore the chosen theme, how this shapes who we are being, and the actions we take. We will complete a number of exercises, with pauses for reflection, looking at all aspects of our communication; our speaking and listening, the expressions of our breathing, our movements, rhythms, and our intentions.
"Awareness changes how we physically move. As we become more fluid and resilient so do the mental, emotional and spiritual movements of our lives."
Emilie Conrad.
These workshops can be playful, profound, emotional, and deeply insightful, it all depends on you. Expect to try both familiar and new things involving movement, breathing, and rhythm. Expect to discover what your 'stops and blocks' are. Expect to find new ways forward in your life. Expect to find out what well-being means for You.
"Our bodies, as our lives, are shaped by movement - from the changing pulse of our hearts, tides of our breath, to the movement of thoughts, feelings, sensations and dreams. In each moment of life we are touched and moved by a myriad of impulses and stimuli, which the body registers and responds to whether we notice or not."
©Miranda Tufnell, 2009.
We find that a diverse range of people are interested in what we offer, including business people, performers, creatives, and health practitioners. Our clients may come to us feeling dissatisfied, stressed, upset, or fearful, and invariably leave with new energy and new perspectives.
Find out about the upcoming workshops by clicking on the calendar or, book here .
Who we are
Who we are
Jane discovered Conscious Breath in her late 20's, healing herself of glandular fever, and has subsequently pursued ongoing training and study in many different breathing and healing practices. In June 1999 she co-founded the InBreath Institute, providing a three year training program in Integrative Breath Therapy. She is a qualified Craniosacral Therapist, the first authorised Continuum Movement Teacher in the UK, and a Somatic Movement Therapist and Educator (member of ISMETA).
"Jane's clarity, and highly developed humanity, allows people to experiment with their feelings, openess, emotions - a true gift. Around her you meet yourself... and discover how cool that is! She takes you 'somewhere else', somewhere you can't pin down - that's why it is magical - that makes you feel well, empty minded, moved, and you want to go back there all the time!"
Gaia Pollini, The Hill That Breathes.
Jane has also studied, and integrated into her practice, Integrative Arts Psychotherapy, Somatic Trauma work with Babette Rothschild, Authentic Movement and Somatic Psychology and movement patterns with Linda Hartley, and has completed Level 1 of the Somatic Experiencing Training - Peter Levine Somatic Trauma. Jane co-founded the Somatic Movement Gathering with Mari Winkleman, a Conference for Somatic Movement Educators, students, and enthusiasts in the UK, where ideas and practices can be shared and new dialogues initiated and developed. She has presented at numerous international conferences in Venezuela, Germany, Russia, the USA, and the UK.
Mudimo is a Counsellor, Drum Circle Facilitator, and Creativity Coach, his exploration into the health and community building benefits of group music making began in 2002, studying with Arthur Hull of Village Music Circles®, and becoming a certified HealthRHYTHMS™ practitioner. He has facilitated drumming and rhythm events with people of all ages, in education, community, and business.
"A safe place. A place where I feel free and it is OK to be myself. A place where I feel accepted just as I am. I can express myself freely. Release. Being understood. Fun."
N.S.
Mudimo further studied drumming in the shamanic traditions, working with Simon Buxton (The Sacred Trust) and Ross Heaven (The Four Gates), and worked with the largely phenomenological approach to personal develpment and transformational coaching at Landmark Education, leading seminars to groups of up to 150 people. Mudimo has also trained to be a breathwork practitioner with Inbreath and is currently studying Art Psychotherapy with a specific focus on counselling adolescents.
Jane and Mudimo created The Okondo Wellbeing consultancy having developed a synergistic programme that brings together all of their diverse skills. It is aimed at providing accessible tools and a supportive environment for people to realise their goals in the areas of Self-expression, Community, Health, and WellBeing.
What people say
Testimonials
"Over the weekend I began developing a new relationship with the breath. Through recognition and appreciation of its simplicity yet monumental and vital importance I began to see it as something in it's own right. There was a deep feeling, which began to develop over the weekend as I followed and listened to my breath. I can only describe it as a sweet ache which held in it sadness, joy, grief and ecstasy. Becoming more observant of the breath I realised that what I was experiencing was unconditional and infinite love, both towards the breath and from the breath. This was nature in it's purest form."
Neil, Counsellor.
"I learnt so much on the two days; for an actor so much of your Breathwork is fantastically useful, firstly in a purely practical sense for opening up the breathing spaces and the body , and secondly because opening to the Breath opens up the connection between the voice, mood, energy and intellect... all of which are vital in performance.
Serena Evans, Actors Voice Trainer.
"...I was left with a sense of relaxed spaciousness inside me and a wider repertoire of where to move my breath and how to touch and heal all aspects of my body with it through focus, imagination and intention.

A wonderful reminder that space, calm, freedom and tranquility is an inside job and is literally only a breath away, if I choose to activate it."
Kari Dewar, Integrated Relational/Sexual Psychotherapist, Body Therapist, Coach.
"...The practical aspects of the work were very clear and the manner in which the practicals were done helped bring such a huge awareness to one's own body, feel it, be it, embrace the stillness.

Finding yourself in uncomfortable situation - what to do with the breath/how to use the breath and your 'picking up a tissue and dropping it' was very helpful in remembering what to do. I have used it effectively since. A very inspiring couple of days."
Tricia Teahan, Chi Kung teacher, shiatsu and cranial practitioner.
"Jane is a gifted therapist and trainer. Her intuition, professional understanding of the breath and her loving support has enabled me to grow beyond what I thought is possible. Her kindness is heartwarming and makes me feel safe to open up and blossom."
Heinz Gerd Lange.
Calendar of Events
Calendar
Wednesday Waves (A Virtual Dive series)
Energising our fluid presence through these 2 hour Continuum Movement Dives on specific Wednesday's throughout the summer. We will come together via a conference call. Having set up the sequence we enter into the Continuum dive for an hour, coming back together to complete the experience. These dives are for those who have participated in a workshop with Jane and wish to join others in the on-going embodied exploration of fluid body.
Dates: 5 & 26 April, 17 May, 6 & 21 June, 5 & 12 July. Venue: Conference Call. Cost: £12.50 per evening (if space available. Booking required 7 days in advance), or £67.50 for six dives (10% off). A maximum of 12 people per group.
A Continuum retreat for those that hold space for others (Spain)
3 days in nature on a retreat designed for psychotherapists who share in the practice and tradition of Continuum. Arriving on Thursday evening (4th May) and leaving on Monday (8th) we will have the luxury of time and space to explore the depths of stillness in movement and movement in stillness - beyond the realm of chartered experience. In so doing, we seek to nourish ourselves and one another in a profound way and to find the resources within to engage in healthily with the world without. Facilitated by Paul Harris and Jane Okondo.
Dates: Friday 5, Saturday 6, & Sunday 7 May. Places are limited to 8 participants and we will prioritise those of you who have previously attended workshops. Venue: Sierra de Loja ~ Cortijo Verde, Andalusia, Spain. Cortijo Verde is an interspecies family and retreat centre dedicated to permaculture and the somatic arts. It is nestled in complete privacy and nature in the heart of the Sierra de Loja, just outside a village named Ventorros de San Jose, approximately 1 hour from both Malaga and Granada. Cost: £225 excluding flights to and from Malaga / Granada.
Whilst accommodation is complementary, it is suggested that we each contribute a small amount of money to a pool for food and drink and that we share the task of cooking nutritious vegetarian food. NB: All rooms have en suite shower facilities and accommodate 2 people sharing in a spacious and clean environment. Please let us know as soon as possible if you would like to attend by making a deposit of £100 to the bank account below:
Mr P F Harris, Ahimsa Associates Ltd, Account: 76661800, Sort: 09-01-27.
The Ocean Within (Matlock, Derbyshire)
A day of diving into our fluid body through the practice of Continuum Movement. This is an innovative practice that incorporates subtle and intrinsic movement with breath awareness and play to encourage a deeper connection to ourselves through embodiment.
Dates: Saturday 20 May, 10am - 4:30pm. Venue: TBC
Wednesday Waves (A Virtual Dive series)
Energising our fluid presence through these 2 hour Continuum Movement Dives on specific Wednesday's throughout the summer. We will come together via a conference call. Having set up the sequence we enter into the Continuum dive for an hour, coming back together to complete the experience. These dives are for those who have participated in a workshop with Jane and wish to join others in the on-going embodied exploration of fluid body.
Dates: 5 & 26 April, 17 May, 6 & 21 June, 5 & 12 July. Venue: Conference Call. Cost: £12.50 per evening (if space available. Booking required 7 days in advance), or £67.50 for six dives (10% off). A maximum of 12 people per group.
Continuum Evolutions
An evening and two days immersion exploring different stages of evolutionary movement (fish, reptile, mamal) and how this connects us to our inherent early movement developments of cellular breathing, naval radiation, pre and spinal movements.
Dates: Friday 16 June - 6:30 - 9:30pm, Saturday 17 & Sunday 18 June, 10:30am - 5:00pm. Venue: Synchronicity Studios, Clapham. Cost: £225. £100 non-refundable deposit.
Wednesday Waves (A Virtual Dive series)
Energising our fluid presence through these 2 hour Continuum Movement Dives on specific Wednesday's throughout the summer. We will come together via a conference call. Having set up the sequence we enter into the Continuum dive for an hour, coming back together to complete the experience. These dives are for those who have participated in a workshop with Jane and wish to join others in the on-going embodied exploration of fluid body.
Dates: 5 & 26 April, 17 May, 6 & 21 June, 5 & 12 July. Venue: Conference Call. Cost: £12.50 per evening (if space available. Booking required 7 days in advance), or £67.50 for six dives (10% off). A maximum of 12 people per group.
Continuum Flow
Join us for a Continuum Movement dive into the spiral nature of our hearts. We will re-energise our selves through meeting a deeper resonance and of the heart is a helical spiral. As we tune into this we tap into a resource of energy that is resonant with the wider context of the universal spiral where we no longer are held in isolation but can open into deep connections with our wider nature of being.Dates: Saturday 15 & Sunday 16 June - 10:30am to 5pm each day. Venue: Synchronicity Studios, Clapham. Cost: £165. £50 non-refundable deposit.
SomaFlow®: Enfolding the Mystery (Copenhagen, Denmark)
A SomaFlow® collaboration
Authentic Movement is a movement practice that was developed by Janet Adler and allows for a deepening of presence, awareness and healing through the experience of moving, being witnessed, and contemplative speaking of the moving experience.Dates: Friday 1 (eve.), Saturday 2 & Sunday 3 September. Venue: Fascial Flow Studio Struenseegade 15 A, 3.th 2200 København N. For more information call Jane on +44(0)7500 838 563.
Embodied Flow (Vilnius, Lithuania)
A SomaFlow® collaboration
In this Embodiment workshop, we will enter within and embody through experiential anatomy and Somatic Movement and Continuum explorations to support our sense of flow through life.

Our enteric nervous system sets the baseline for our wellbeing and intuition that connect our inner flow and awareness. Our organs of digestion support us with our sense of self, full-bodied and inner knowing. Organs are the primary ground and vital sensing of our emotions and inner connections to our personal experiences. They support our sense of self and direction and our feelings and give volume to our movement.

• Experiential anatomy through the organ system of digestion.
• Initiating breath, voice and listening touch for grounded presence.
• Somatic movement and Continuum to support embodied flow.

Dates: Saturday 9 & Sunday 10 September, 10am - 6pm. Venue: Vilnius, Lithuania. Contact to book: agnietes@yahoo.com, or Call Jane on +44 (0)7500 838 563 for more info.
DrumFever!
Drum (n): Beat, pulsate, throb, tap, thump.
Fever (n): Passion, excitement, enthusiasm.
Drum Circles and drumming tuition for fun, health, and team building. The spirit and magic of drumming, percussion, and rhythm reaches all ages, sexes, religions, races, and cultures. The rhythm is infectious, fun, and no previous experience is required.
Come and Share Your Rhythm and get in tune with yourself and each other.
DrumBreathe Meditation
This workshops combines live rhythm and conscious breath practice. Clear your mind and body to feel present, grounded, and open to what makes your heart sing. Be blissful and clear.
For those who haven't tried it before, this is a unique therapeutic breathing method that clears your energy, releases old blocks, and opens you up to new possibilities.
Sacred Self
The most fundamental definitions of 'Sacred' are: Secure, Safe, and, Unthreatened, all outcomes that are intrinsic to bringing awareness and presence to our Being Well. 'Sacred Self' is an offering of meditations, exercises, and practices that support this natural process - Breath, Movement, Rhythm. Life.
Rhythm Remedy
Our experience of health and wellbeing is directly related to our inherent biological and sociological rhythms. In this workshop, supported by evidence-based neurobiological studies, you will experience how active group music making provides direct access to reducing the risk of illness and managing stress, increasing our energy and daily enjoyment, and promoting satisfying relationships and feelings of belonging.
You will also take home practices to energise your body, encourage deep relaxation, and replenish your resources.
Being OK!
A workshop exploring how we relate to ourselves and to each other, sensing into the 'field' of relationship to see how this shapes who we are being and the actions we take. We look at all aspects of our communication; our speaking and listening, the expressions of our breathing, movements, rhythms, and our intentions. This is an experiential practice that supports us in being present, and creates new openings to fulfil on our intentions.
Our six-month Somatic Coaching programme, Being Well, embodies this practice and supports you in achieving specific goals.
Dream Circles
An opportunity to come together and share our experience of, and commitment for, transformative change in our world.
These circles are open to all generations, and all are requested to come prepared to participate powerfully and authentically.
Essentials of Continuum
This programme presents the essential elements of Continuum Movement. We will explore the benefits of fluid movement and how this supports us in calming our nervous system, experiencing how breath and specific sounds change the ability of our tissue to release deep holding patterns and tension, and allow us to connect at a profound level to our potential. We will look at micro-movement and fluid consciousness, discovering new relationships to gravity and rest, spaciousness and ease.
Soma-Flow
In these workshops we will explore the idea that what we call a "body" is actually a creative, nonlinear, unfolding event. "Movement is something we are," and each workshop will have a different somatic theme, where we will explore different practices that support us in learning about ourselves. One of the underlying philosophies will be to learn to listen to our own rhythm and follow our unique heart connections where we can create a dynamic balance between stillness and expression.
Everyone welcome to join this workshop. Contact Jane for upcoming workshops and themes.
Dive Time
In these dives we explore fluid consciousness and connect to our essential nature, our flexibility, fluidity, and wholeness, expanding our capacity to feel the sensations and perceive the intrinsic movements that support our internal sense of aliveness and connection to the intelligence of a larger planetary process.
We will begin by laying out the dive sequence, after which participants will spend the remaining time practicing Continuum. These workshops focus on developing an inner listening to our own self-regulation in a way that is pleasurable and nourishing. Participants will take breaks at their own pace. A minimum of 16 hours previous experience of Continuum is required to join this workshop.
Jungle Gym
In this class we explore movement protocols that invigorate our fluid dynamic body, exploring our creativity, and discovering our adaptability and resilience. Following the patterns of water (spirals, arcs, curves, and waves), we will use movement, breath, and a new relationship to gravity to inspire, strengthen, and expand our movement repertoire.
Rather than routinely sculpting and isolating particular body parts or muscles, as is the norm in many modalities of 'fitness', this holistic model focuses on discovering whole body fluid strength. Repetitive movement supports static contraction, density, and compression, where the body becomes rigid and vulnerable to injury, whereas this Fluid Dynamic Strength allows for greater ease and range of movement. Unlike movement practices that rely on fixed patterns or postures, Continuum invites us to explore our intrinsic nature as fluid and creative beings.
Authentic Movement
Authentic Movement was developed by Janet Adler and is a movement practice that allows for a deepening of awareness and transformation, through the experience of moving, witnessing and contemplative sharing of the experience.
Elements of Breath
This program designed specifically for complementary practitioners, coaches, and counselors who would like to bring an extra dimension to your work. The program will give you a clear understanding of your own breath, enhance your practice, and support you in being centred and clear during your work with others.
Part I. Healthy Medicine of Breath.
Part II. Breath Wisdom into Therapeutic Practice.
Part III. Supervision.
Option: Personal journey. (programme created on consultation).
Conscious Breath CPD
These days offer breathwork trainees, apprentices and practitioners an opportunity to extend and deepen their work with clients. We will use Conscious Breath as an instrument to explore and integrate experience.
Breathing Circle
Breathing Circles allow you to tune into the healing energy of the breath. Each session opens with a guided meditation followed by a conscious connected breathe with the intention of clearing your energy and opening into a peaceful connected state of awareness.
This conscious breathwork session is supported by an experienced facilitator.
OFFERS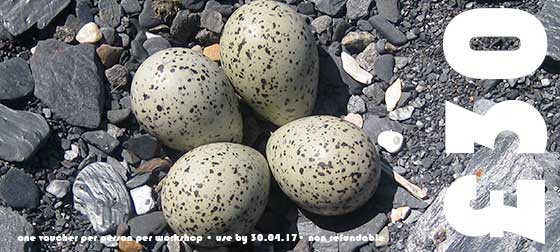 Gift someone a voucher . We will email one out to you once payment is confirmed. (Cannot be used in conjunction with 'Early Bird' rates, nor other special or seasonal offers).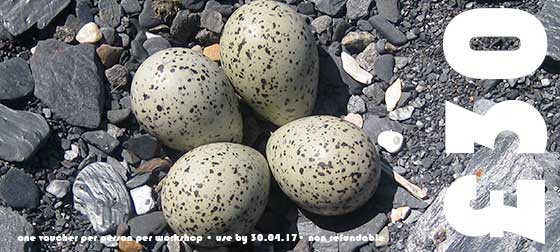 Gift someone a voucher . We will email one out to you once payment is confirmed. (Cannot be used in conjunction with 'Early Bird' rates, nor other special or seasonal offers).
Tristan Flowers
Devon 2014
Booking and Contacts
Booking
Costs & Conditions:
TERMS & CONDITIONS
• A non-refundable Programme deposit or full payment is required to reserve a place for programmes. The deposit is 50% for totals up to £100, and £50 + 25% of the total that is over £100.
• All deposits are non-refundable.
• The balance of payment for Programmes is due 7 days before the event start date.
• Staged payment for longer programmes is negotiable, with each stage payable in full by the balance due date.
• Full payment is due for any cancellations made less than 48hrs from the event start date.
• Vouchers are redeemable in the amount stated, solely against the indicated event, and cannot be used in conjunction with 'Early Bird' rates or other seasonal offers.
• Concessions and waivers are discretionary.
• Online payments using PayPal will incur a PayPal processing fee which is added to the total amount before submission. This is currently 3.4% + 20p per transaction. If you do not wish to incur this fee, send a cheque to 11 Tristan Square, London SE3 9UB, payable to Jane Okondo, or contact Jane for direct bank payment details.
Click on any Paypal icon to reserve a place. In the window that opens up, simply select a programme from the 'item' drop-down list, and type how many places you would like to reserve into the 'number' field.
We will hold any booking request placed online using our contact form for 48hrs. For Programme bookings in excess of £100.00, the minimum deposit must be paid during this period to confirm the reservation. Alternatively, you can submit the Programme deposit or full payment online with Paypal to reserve a place immediately.
Contacts and Links
Tel: +44 (0)20 8318 9466
eMail: Jane
eMail: Mudimo
snailMail: 11 Tristan Square, London SE3 9UB, UK
LINKS
Somatic Movement Gatherings.

Continuum Movement and Somatic Movement Education.

Village Music Circles.

Facilitating Human Potential Through Rhythm.™

REMO™ HealthRHYTHMS.

An internationally acclaimed research-based Recreational Music-Making protocol.

ISMETA.

International Somatic Movement Education And Therapy Association.

We're on Therapy Portal!
DISCLAIMER
All information, exercises, techniques, or tools described on this website are delivered in the context of coaching, and are not a substitute for consultation with your registered health practitioner.